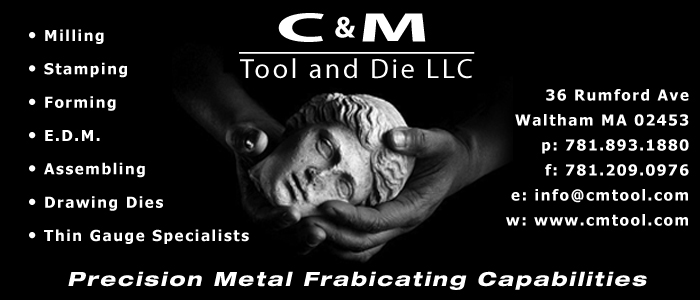 C&M is a full service manufacturing company. We specialize is metal parts production!

Our business was established in 1968, and we pride ourselves on providing customers with high-quality products and personal service. Our office is conveniently located off of Rt. 128 in Waltham Ma.
With decades of reliable quality service, we reach cilents both national an internationally as well. We will work with you every step of the way to make sure you receive the services and parts you need. Contact us for a free estimate regarding your products today.
We look forward to working with you.